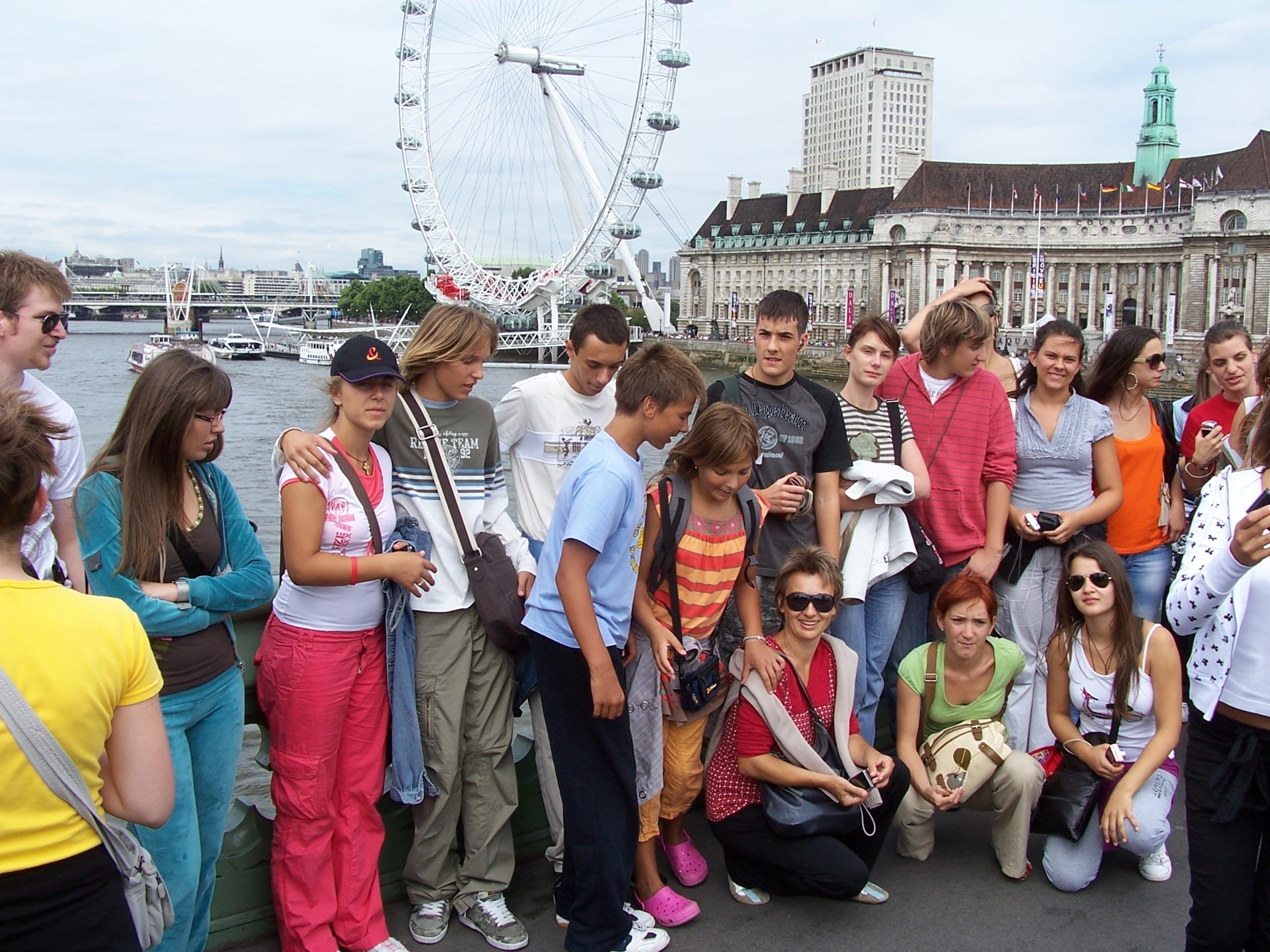 Summer School Programme 2020 – More info
SOME SUM ++ SUPER-SUMMERTIME!
Our summer programmes in the UK are not just about improving English (nor giving parents a break!) but a lot more, including confidence-and-character building, making new friends while doing and seeing so much together.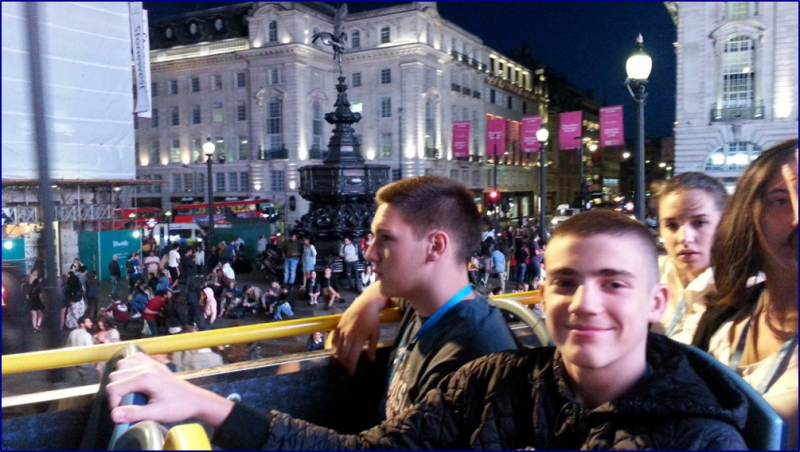 A) OUR ACCOMPANIED & GUIDED LONDON SUMMER GROUP
This is an all-inclusive package
To ++ sum it all up, you don't need to believe us when others say we run the best fun and most educationally fulfilling International Summer Programme for both youngsters and Adults – just ask anyone who has been with us before. It represents great value.
There are distinct differences between our programme and others:
1. Safety First is our watchword:
We fly with the entire group, both on the outbound and return journey. It's our peace of mind to know everyone is safe and happy at all times.
London is a big, vibrant city and parents of youngsters need to be certain their sons and daughters are safe. We know London as well as the back of our hands since we've been coming to London for so many years. Britain is not just our second home, it's Richard's first. We don't allow youngsters to wander off into the city on their own to get lost and take risks, as others are seen to do. You'll experience the sights and the lights of London, day and night in safe company.
2. Confirmed Price and Value
a) Whoever pays doesn't take the risk with rising costs of flights and varying currency exchange rate; we do. We reserve a block of seats on the plane early in the year to get you the best all-in price and our price is set in euros, not in British pounds.
b) Moreover, the entire cost of your standard visa application is included in the price.
c) The flight transfer from and to the UK airport is also included in our price.
Others exclude (a+b+c) and only quote in British pounds, so you take all the risk with uncertain added costs.
The saving we make for you allows us to add more into our programme.
However, once all reserved flight seats are taken, that's our limit for the group. First come is strictly first served. **Latest News 17th May – Last few places only now available. Doors close Wednesday 22nd May to join the group. Thereafter see other options below.
3. Timing
We go early, from June 21 to July 12, 2020. This helps parents plan for other family holiday events later during the summer. It also provides the chance to take our group to Wimbledon Tennis Championships starting at the end of June. If the timing is not right for you, please see our flexible date options below or talk to us about a package just for you, or with your friends, or family.
4. Faster English Improvement
Unlike other group leaders who think you can somehow learn English in Serbian, we speak English to you when out and about as well as in English classes. And we much prefer that you choose a 3-week programme instead of two, because by the third week, English comes so much more naturally to you. The benefit of the extra week and conversing in English all the time is huge. It far outweighs the modest extra cost when Visa, flight and transfers have already been covered.
5. Best possible Value
Britain is more costly than staying home, but we're expert at providing a top quality experience at top value price. Richard, being British knows how to get us into must-see places at best possible prices. This includes fantastic London shows at a cost no other nationalities benefit from.
We pack more into the programme too. On Sundays when other groups wander aimlessly about, we're off out of London to Stonehenge and Bath, or to an adrenalin pumping Adventure park in addition to day trips to Brighton, Cambridge or Oxford or Canterbury.
For those who are keen, by a democratic vote, we'll visit Wimbledon, Wembley or a major football club. We'll be on the Thames, in the Tower (of London) or up on the Eye and so many other places; much more than any other group will see.
Our programme is certainly not for 'sleepy heads'.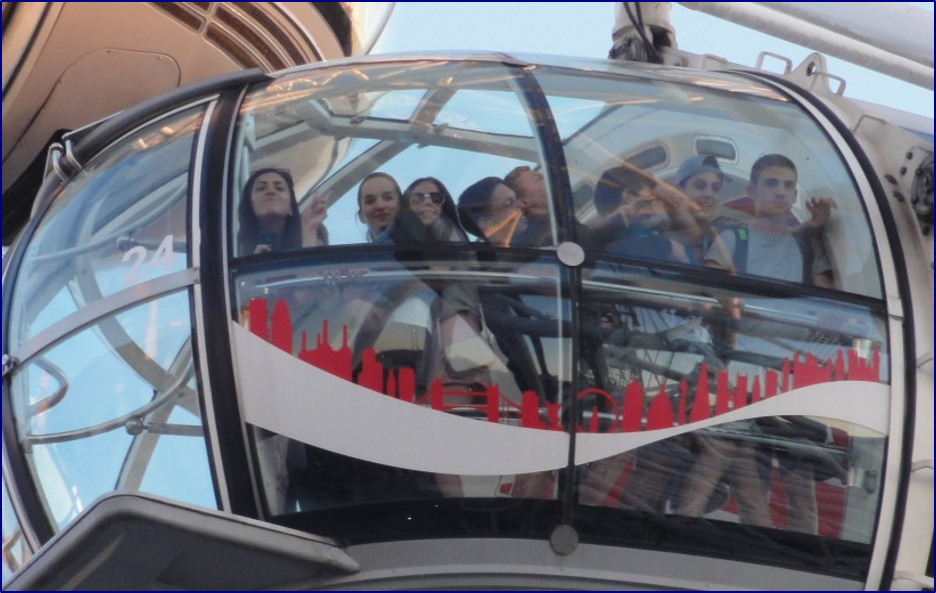 Yes, maybe we should be more expensive than others for all extra we offer, but then we don't need to be!
You will, of course get to know those who come from many other countries to our London centre, forming new close friends both within our group and with others abroad.
Those in our charge will see, do and enjoy as much as can be fitted into each day when the only complaint after three weeks is that they are not ready to leave and would love to stay a little longer.
Is it for you?
You don't need to have an extrovert personality to benefit from our programme. Many youngsters come feeling at first very shy and maybe even uncomfortable at being away from parents and home. That feeling might last a few hours, then they start to get involved and realise that there's so much to be enjoyed. You'll return home feeling much more confident, more able to enjoy life and the company of others. That's vital character-building experience.
Nor do you need to have already achieved a certain level of English before joining our London Group. Half-day classes are all graded to your language ability and when it improves, you move up a class. There are separate programmes for parents and other adults available at a separate centre too.
The cost: just €3700 for the full 3-week package plus a maximum possible €350 on a selection of options we put together at more variable cost since the group will vote on what they choose to do, like a visit to the Wimbledon Lawn Tennis Championships. If you want to make comparison, that equates to less than £2570 for 3-weeks or £1964 British pounds for a 2-week programme if the flight, visa and airport transfer costs are ignored, as others do.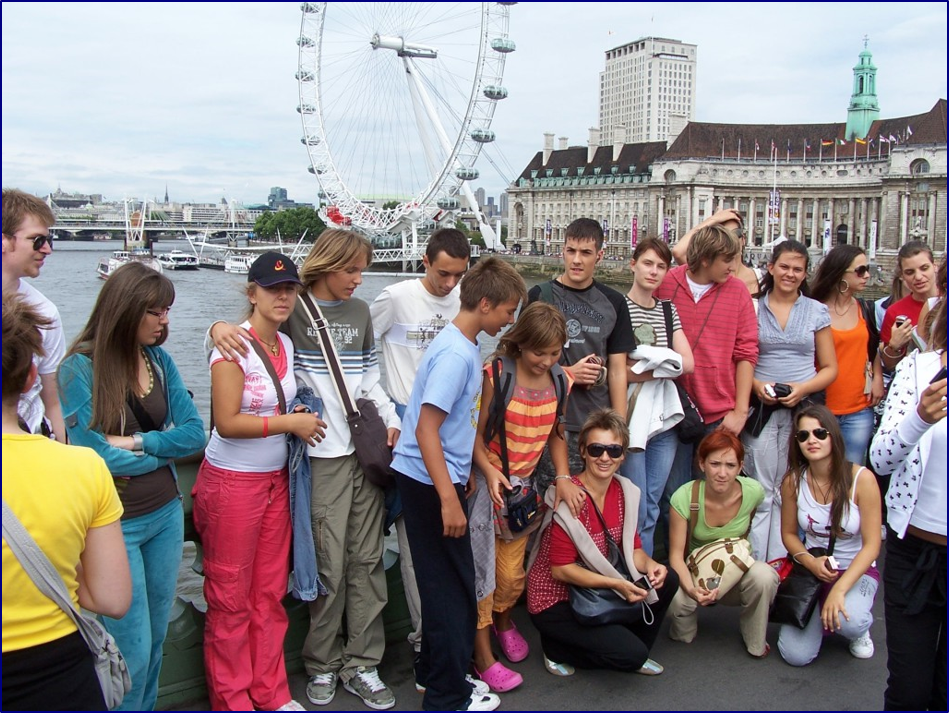 B) OUT OF LONDON PROGRAMME – FLEXY DATES
Our London Summer School dates can't possibly suit every family's schedule. Some will have also been to London before and now wish to see something different. London, as one of the world's major capital cities is more cosmopolitan and is not therefore as representative of British culture and heritage as other towns and cities.
Then there is also the chance to experience the unique environment of a British Boarding school.
We can thus provide an individual programme for you over dates which suit you better at whatever destination and level of comfort required.
Visa, flight and airport transfer arrangements then have to be individually arranged at suitable dates and times for you.
Programmes are still more than likely to include the option of at least one trip to central London.
Our individual programmes best suit the more mature teenager who is confident and capable enough to take a flight on their own, though parent and child combined programmes are possible at some locations. We ourselves are based in Britain throughout the summer through to the end of August and arrangements will be in place to meet and greet you at the UK airport and likewise arrange your return to the UK airport at the end of your programme, ensuring you are safely on board the flight back home.
Individual packages can be created and costed on request to meet specific requirements such as for those who want to experience and develop skills in certain pursuits, sports, arts or crafts.
However, on the other hand, we've got some simply fantastic price offers on classic summer packages away from the hustle and bustle of Central London. Here are a few examples:
Brighton, at Sussex University Campus
Dates – any weeks between 14 July – 11August Ages 12-17 Single en-suite room £850 /week
Twickenham (Outer London), St Mary's University – where the campus incorporates a neo-gothic castle!
Dates – any weeks between 28 July – 18 August Single Room £950 or Single en-suite room £1025
The above are all-inclusive of 15 hours English tuition per week, full-board accommodation, all activities and excursions, medical insurance AND airport transfer to and from campus at preset times (though there could be a small supplementary charge to comply with special rules applying to the care of any student under 16 years).
These classic summertime programmes provide the opportunity for students to learn English, make new friends from all over the world and have the summer of a lifetime. You study English in the mornings or afternoons plus enjoy a range of full-day and half day excursions and on-site activities during the day and in the evenings.
AND – FOR THOSE WHO WANT A TASTE OF BRITISH BOARDING SCHOOL LIFE:
We have a short summer programme which is run within the ultra-ultra special environment of a British Boarding School where full-time students from all around the world enjoy the best education in the world for a full and satisfying life.
Winchester – St Swithun's School for Age 9-17
Dates – any week between 15July – 12August Single Room £820 or 8-bed shared dorm £699
Price includes accompanied transfer to and from London Heathrow airport at preset times
St Swithun's is one of the top independent boardings schools in Britain, with a reputation for high academic achievement, founded in 1884.The school, set in its own vast grounds, is named after the English Bishop of Winchester. Students from all over the world attend the school. Winchester, ancient capital of England is home to the famous Round Table, with links to the legend of King Arthur.
As well as the classic summer programme of English classes, visits and activities here, there are options here to pursue interests in Arts and Sports with specialist tutors and coaches. Please ask if interested.
Further details on request E&OE
You might also consider applying to us early enough for a scholarship to join a British boarding school to have more choice in future life. See www.londonbridge.me or www.edu-link.rs.

Keywords: best value safe summer english program england britain london bridge serbia montenegro
Copyright © 2014 LondonBridge / Edu-Link / All rights reserved.